This (early) morning [5:25 am] it's really cold. Here's the forecast graphic for the Texas Hill Country and the adjacent southern counties:
Der erste (wirkliche) harte Frost
Heute am frühen morgen [5:25 Uhr] is es nun wirklich kalt. Hier ist die Vorhersage-Grafik für Texas Hill Country und die angrenzenden südlichen Counties: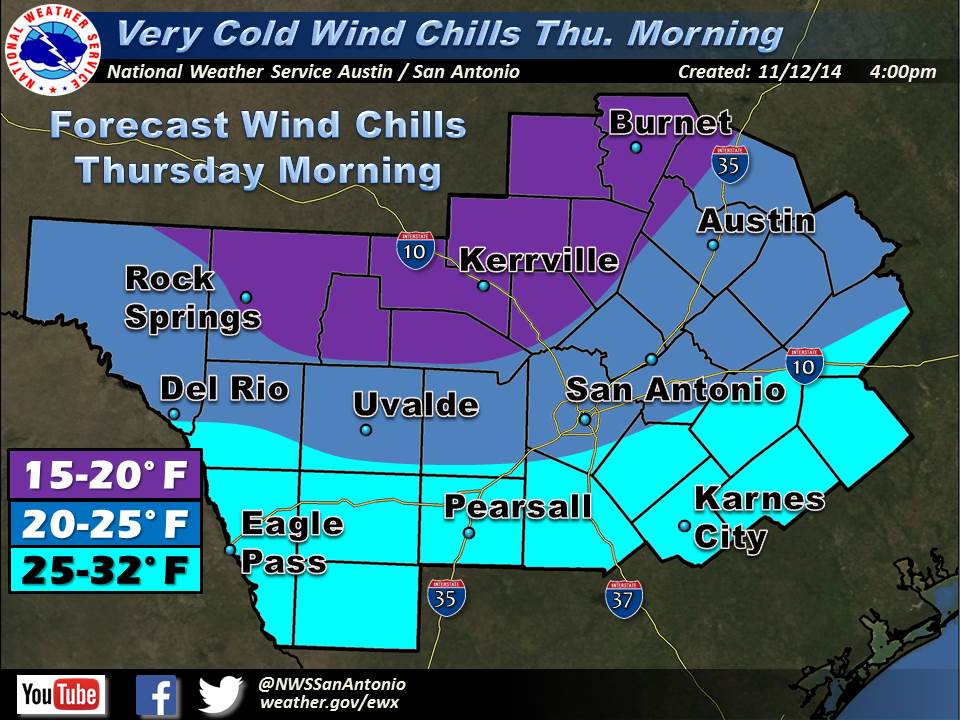 Our local weather station has 26.7 F [windchill 20 F] just now. Hopefully our water faucets outside will be ok as I didn't think it would get that cold and forgot to protect them.
Unsere örtliche Wetterstation meldet aktuell -3 C [den kalten Nordwind einbezogen gefühlte -6,7 C]. Hoffentlich halten unsere Wasserhähne draußen das aus, denn weil ich mit so niedrigen Temperaturen nicht gerechnet hatte, habe ich sie noch nicht geschützt.